Capt. Poonam Gaur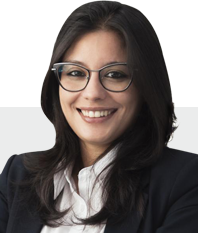 Capt. Poonam Gaur has over 18 years of experience in the Indian & International Aviation industry.
She started her career with M/s Jagson Air in 2004 and then went on to work with Air Deccan and Indigo Airlines.
She is a certified Commercial Pilot from the USA and got her FAA Commercial Pilot Licence in 2009 and her Indian CPL the same year.
In the following years,she worked with Sanjay Kakade Group as a Flight Operations Head, followed by working with a Dubai based Aviation Consulting company Martin Consulting LLC as a Senior Associate Flight Performance & Airline Operations.
There she had the opportunity to develop and lead the Fuel Burn and Cost Optimization Study for TAROM Romanian Air Transport in Bucharest, Romania.
She developed critical flight operations processes and Airport Operations Standard Operating Procedures for TAROM Romanian Air Transport.
She also audited domestic Non-Schedule Operator Air One Charter for Operational and Financial Review. She is also a Certified Rotax Engine Maintenance and Service Technician.
In 2014 she joined Air Taxi India's newest Airline as a shareholder and director, bringing her vast knowledge and experience to the company.