WEEKEND GATEWAYS
COCHIN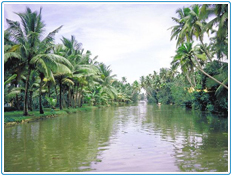 -
4 hours Drive from Coimbatore

Kochi (colonial name Cochin) is a vibrant city situated on the south-west coast of the Indian peninsula in the breathtakingly scenic and prosperous state of Kerala, hailed as 'God's Own Country'. Its strategic importance over the centuries is underlined by the sobriquet Queen of the Arabian Sea. Informally, Cochin is also referred to as the Gateway to Kerala.

From time immemorial, the Arabs, British, Chinese, Dutch, and Portuguese have left indelible marks on the history and development of Cochin. Over the years, Cochin has emerged as the commercial and industrial capital of Kerala and is perhaps the second most important city on the west coast
of India (after Mumbai/Bombay). Cochin is proud of its world class port and international airport that link it to many major cities worldwide.
OOTY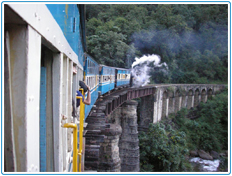 - 3 hours Drive from Coimbatore

At the heart of the Blue Mountains is Ooty, originally known as Udhagamandalam is the "Queen of hill stations". It is situated at an altitude of 2,240 meters above sea level. Lofty mountains, dense forest, sprawling grasslands and miles of tea gardens greet the passengers on most routes. Being a land of picturesque picnic spots, it remains a popular summer and weekend getaway for the Britishers during colonial days.

This hill station is a most popular tourist resorts in South India. A British Collector by the name of John Sullivan discovered the hill station of Ooty and developed it as a summer resort, realizing its potential. Ooty is about 3 hours away from Coimbatore. It is an uphill drive with each hairpin bend going a little higher up the mountains.

A wonderful way to experience the charm of the Western Ghats is through a ride up the heritage train. A century old steam engine puffs its way through meandering tunnels, allowing one to savour the breathtaking view all along. The fragrance of Cyprus, Eucalyptus and Shola trees is a festive treat to the city eye and sometimes, the fresh mountain air catches one's breath.
KODAIKANAL
- 5 hours Drive from Coimbatore
Kodaikanal is an attractive hill station that stands astonishingly in the upper Palani Hills near Madurai in Tamil Nadu. Its rocks, woods, lovely lake and bracing air make it an ideal hill resort for the tourists. A 5-hour drive will take one to this paradise. Rich flora and fauna of this resort mesmerizes any visitor.

The unique flowering plant 'Kurunji' (Strobilanthus Kunthanus) is nature's gift to Kodaikanal The hill town is renowned for its educational institutions of international repute. The bear Shola falls, the Kodai Lake, Coakers walk, the Kukkai caves and the Orchidorium are some of the must see places in town.

Once you visit the hill resort of Kodaikanal you will return home with a treasure or soul stirring memories of nature at its best and a wish to go there again.
MUNNAR - 5.5 hours Drive from Coimbatore
Munnar - breathtakingly beautiful - a haven of peace and tranquility - the idyllic tourist destination in God's
own country.

Set at an altitude of 6000 ft in Idukki district, Munnar was the favored summer resort of the erstwhile British rulers in the colonial days. Unending expanse of tea plantations - pristine valleys and mountains- exotic species of flora and fauna in its wild sanctuaries and forests - aroma of spice scented cool air - yes! Munnar has all these and more. It's the place you would love to visit - it's the place you would wish never to leave- so welcome - log on to munnar.com for all information on Munnar anytime, every time.
VALPARAI - 3 hours Drive from Coimbatore
Valparai is a serene and splendid hill station located above the 3,500 feet from the sea level. This heavenly
land is on the Anamalai mountain range and is 102 kilometers which will take around 3 hrs of journey from Coimbatore Travelling to Valparai Hill Town itself an exotic experience.

Bounded by mountains / meadows / pastures / valleys / grass lands / waterfalls it is a fine picnic spot of exuberance. Tea, tea and more tea; that is what awaits a visitor at Valparai.

En route is the Indira Gandhi Wild Life Sanctuary where lion-tailed macaque, the Nilgiri and the common langur, Malabar giant squirrel, elephant, gaur, spotted deer, sambar, barking deer and wild boar reside.

Places one must see Balaji Temple, Monkey falls, Sholayar Dam, Athirappalli Falls (Punnagai Mannan Falls)Alyar Dam. Grass Hills and so may tea gardens attracts for the beauty of ups and downs for natural lovers and mount trekkers.
TOP SLIP- 2.5 hours Drive from Coimbatore
Top Slip is the pollution free heavenly land about 35 kms which will take around 1.5 hrs of journey from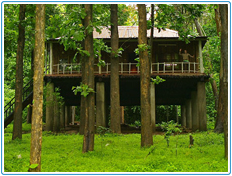 Pollachi. Topslip is located above the 800 feet from the sea level on the Anamalai mountain range. The name top slip comes from the practice carried out in 19th century, of sliding logs of teak timber down the hills that took place in this area.

It stands majestically with Green Spread Mountains and forest all around. The unique teak forests, Bamboo Forest also located near Topslip. A large expanse of jungles and wildlife await the nature lover. Here one can experience the wilderness at Tree Top guesthouses or bungalows nestled in the forests.

Top Slip is a national park and a medical plant conservation area in Annamalai hills. It is famous for its elephant camp and its wildlife at Kollikamuthi. The beautiful evergreen forests that surround this area are full of spotted deer, wild boar, barking deer, the Nilgiri langur, and the lion-tailed macaque. Top Slip adjoins the parambikulam reserve forest.
Gateway to Global Business Partner
Enterprise Security Solution Partner
Sponsorship Opportunities


Branding Opportunity
Official Channel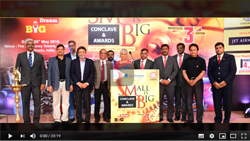 Post Event Report of Past Edition
SMall is Big E-Brochure
SMall is Big Value Proposition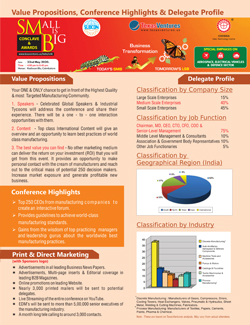 Official E-Magazine Partner